I feel the need to help my son with his homework
https://ift.tt/33oLrfN
My son is in Kindergarten.  The school has given out a competitive assignment.  The kids are supposed to do a book report poster about their favorite Dr. Seuss book.
Of course, you expect a lot of kids are going to do Hop on Pop, One Fish Two Fish Red Fish Blue Fish, and The Cat in the Hat.
That's fine for them.  We're different.
It is at this moment that I am very glad I own a copy of Dr. Seuss Goes to War: The World War II Editorial Cartoons of Theodor Seuss Geisel.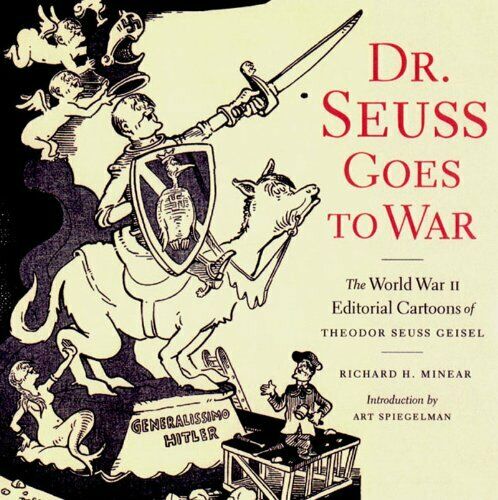 Yes, it is very true that before he became a renowned children's author – his most popular books were all published in the 1950's – he did political cartoons promoting the war effort in WWII.
The thing is, I know, KNOW, that as soon as my son brings in his book report poster about Dr. Seuss fighting Nazis, I'm going to get a call from the school, and maybe the Alabama Office of Child Protective Services.
That's just too bad because it really is an absolutely fantastic book.
If you don't own a copy, you should.  It's available on Kindle Unlimited if you have that.
No just did Theodor Seuss Geisel promote the war effort against the Nazis, but he was amazingly critical of American Antisemitism, racism, segregation, and the treatment of blacks by the war industry.
Here is a selection of some of my favorite Dr. Seuss cartoons.
Criticizing the treatment of blacks: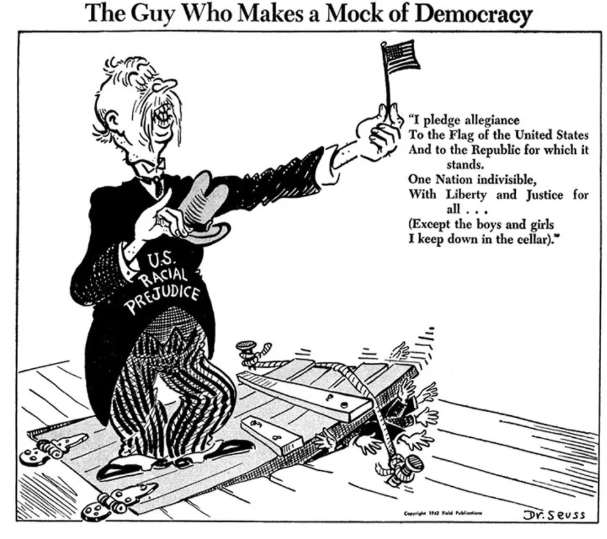 Attacking American Antisemitism:
This one is particularly interesting because Charles Lindbergh was still a national hero in the pre-War era.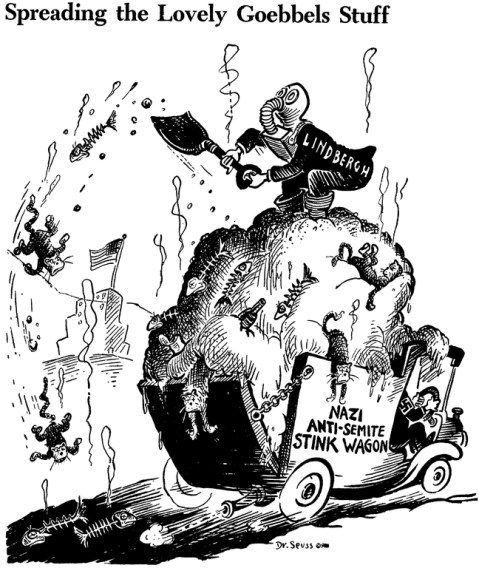 Just a general critique of racism in general.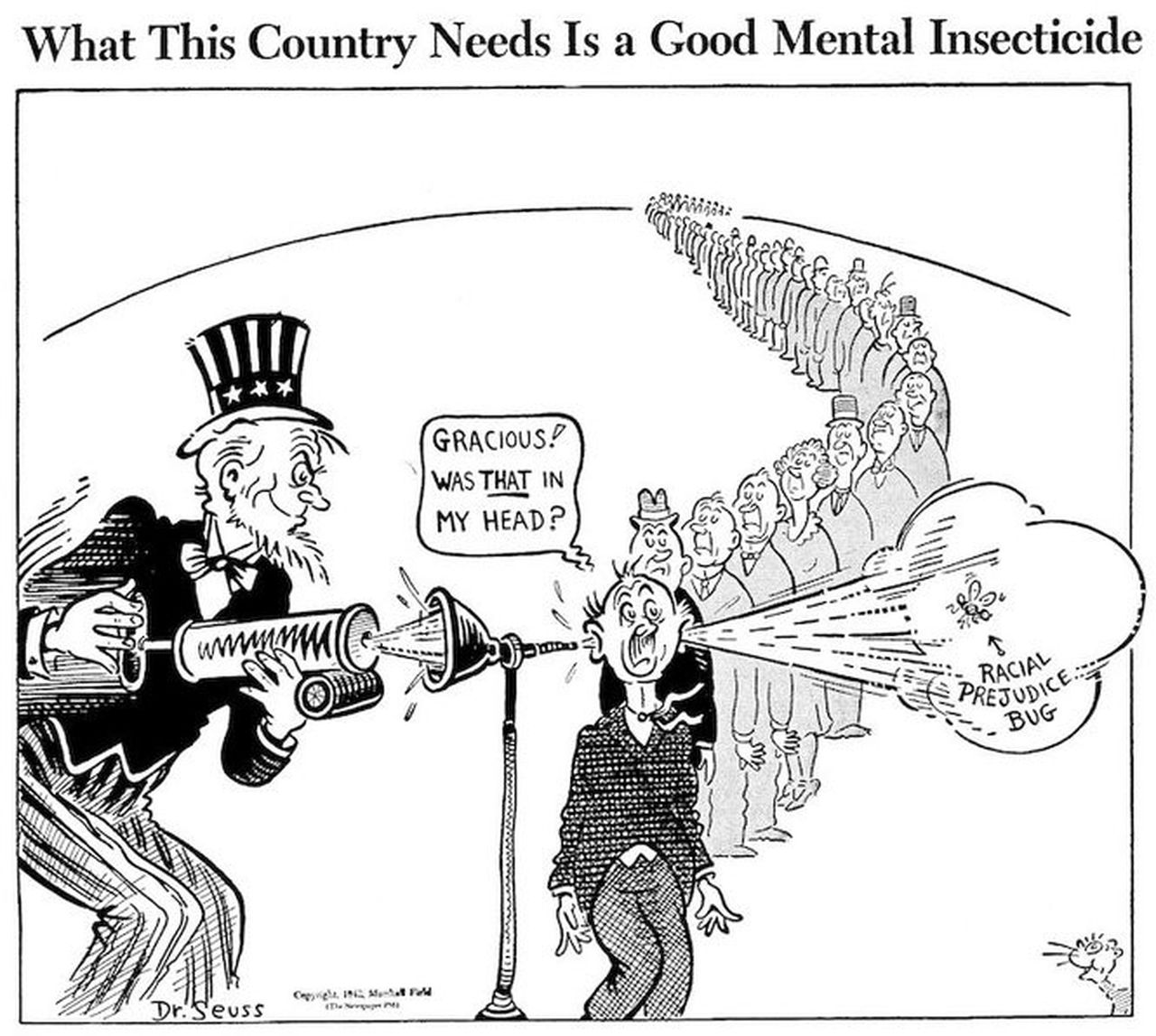 You can see Dr. Seuss' continued push against racism and discrimination in his children's stories like The Sneetches.
The lessons from this book are as important and relevant as any of his other literature.
When I saw this book years ago, I knew that I had to buy it, and reading through it gave me an even greater appreciation for Dr. Seuss.
I just have a feeling Kindergarten teachers won't see it that way.
guns
via https://gunfreezone.net
February 21, 2020 at 10:26AM